WHO WE ARE
Devsisters consists of five global offices, with its headquarters in Korea, three development studios, and one investment subsidiary branch. With a team of over 800 members, Devsisters strives to provide an ageless and memorable experience that can be loved by players all across the world.
Since its founding in 2007, Devsisters has been providing games and services, centered around the CookieRun IP, that have been loved by more than 200 millions users around the world. Devsisters is currently expanding its horizons to multiple platforms, such as mobile, PC, console gaming, and VR. In addition, we are continuing to advance into new business ventures such as animation and licensing. Devsisters is also concentrating on developing and securing a diverse range of new IPs and a global lineup of games, ranging from side-scrolling online shooters, sandbox city building, and more.
WHAT WE BELIEVE
Culture, technology, philosophy, and ideals were steadily developed over time. For countless years, humanity has strived to create a better world made possible by those of diligent innovation and effort in various fields and times throughout history.
Just like those innovators of the past, Devsisters strives to create meaningful and memorable experiences in order to create a better tomorrow.
CookieRun was born through an effort to provide joy for all players. With thrilling stories of adventure, excitement, imagination, and diversity, we believe that the world of CookieRun can hold a special place in everyone's hearts for decades to come. We here at Devsisters will continue to develop new titles and services through innovation and creativity.
The spirit and values of Devsisters remain firm and steady. We believe that the many things we can potentially create will make an impact on society. The greater the achievement, the greater our contribution will be to making the world a better place.
WE ARE AROUND
THE WORLD
With a strong global community of fans spanning across multiple generations, cultures, and languages, Devsisters is currently operating a total of five global offices in key regions in Asia, Europe, and the Americas in order to provide a better customer experience.
OUR VALUES
Our core values that define our culture, products, and everything we do.
PUT USERS FIRST

Strive to deliver an excellent experience throughout the user's journey.

DARE TO BE BOLD

Expand our goals beyond global borders and limits.

EARN YOUR TRUST

Build credibility by showing empathy and professionalism.

INITIATE INNOVATION

Take immediate action to seek creative solutions.

COMMUNICATE WITH COURAGE

Communicate with honesty to find optimal solutions as a team.

WIN AS A TEAM

Build success through cohesive cooperation and bridging the divide.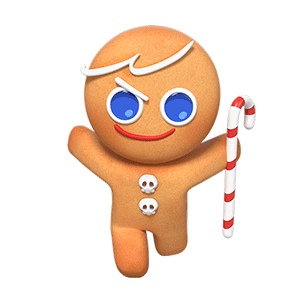 FEB

CIDE SCROLL ONLINE SHOOTING, DEAD CIDE CLUB, Early Access on Steam

Devsisters Europe founded

2023

DEC

Devsisters won Best Mobile Developer at Pocket Gamer Awards 2022

CookieRun: Kingdom won Best Updated Game, Best Community at Pocket Gamer Awards 2022

CookieRun: OvenBreak selected as Best Long-Running Games of 2022 by Google Play

NOV

Commended with the Tower Order of Export ($70 Million), Tower Order of Service awards at the 59th Trade Day of Korea

SEP

CookieRun games reached an accumulated total of 200 million players worldwide

APR

CookieRun: Kingdom won People's Choice at Pocket Gamer Mobile Game Awards 2022

2022

DEC

Devsisters commended by the Ministry of Culture, Sports and Tourism in the overseas expansion category at the 2021 Korea Content Awards

CookieRun: Kingdom won Google Play's Best Games of 2021, Users' Choice Game, and Best Competitive Game

NOV

CookieRun: Kingdom won the 2021 Korea Game Awards Grand Prize and awarded in the Game Character category

SEP

CookieRun Kingdom's Global Rankings

Japan: Ranked #1 in Free Games in the Apple App Store and Google Play

U.S: Ranked #2 in RPG Games in the Apple App Store

JAN

Mobile RPG CookieRun: Kingdom released worldwide

Ranked #1 Free Game on Apple App Store in Korea
Ranked #1 Game Revenue on Apple App Store in Korea
Ranked #1 Free Game on Apple App Store in Taiwan and Thailand, #3 in Hong Kong and Singapore, #8 in Japan
Ranked #2 Game Revenue on Apple App Store in Taiwan, #3 in Thailand, #5 in Hong Kong, #9 in Singapore

2021

APR
JAN

CookieRun: Puzzle World released worldwide

2020

SEP

CookieRun's very own "CookieRun Font" released to the public for free usage

2020 February: CookieRun Font won Grand Prize at Asia Design Prize

JUN

GingerBrave celebrated his 10th birthday

2019

DEC

CookieRun: OvenBreak selected as Game of the Year 2017 in Popular Free Games by Apple in South Korea; awarded Game of the Year two years in a row

JUL

Devsisters Taiwan founded

2018

DEC

CookieRun: OvenBreak selected as Game of the Year 2017 in Popular Free Games by Apple in South Korea, Taiwan, and Thailand

OCT
MAY

Devsisters ranked #4 in GPTW's Best Small & Medium Workplaces in Asia

2017

DEC

Devsisters' co-founders Lee Jihoon and Kim Jongheun won GPTW's Admired CEO Award

Devsisters won GPTW Korea's "Best Companies to Work For" Award

NOV

CookieRun: OvenBreak reached 2 million downloads in only ten days; 5 million downloads within a month

OCT

CookieRun: OvenBreak released worldwide

CookieRun: OvenBreak ranked Top Free #1 Game on the App Store and Google Play in Korea

2016

DEC

Devsisters ranked #1 in Deloitte's 2015 Technology Fast 500™ Asia Pacific

MAY

Devsisters Ventures founded

APR

Devsisters ranked #26 among Top 50 Developers of 2015 by Pocket Gamer

2015

OCT

Devsisters went public on the KOSDAQ

JUN

Devsisters ranked #36 among Top 52 Mobile Game Publishers of 2013 by App Annie

MAR

Devsisters ranked #21 among Top 50 Developers of 2014 by Pocket Gamer

JAN

LINE CookieRun released worldwide

2014

NOV

Devsisters won Korea Association of Game Industry's "2013 Korea Game Award" in the Game Character category

SEP

Devsisters won KGC award in the Business category

JUN

CookieRun for Kakao reached 1 billion KRW of daily revenue Devsisters ranked #9 among Top Publishers by Worldwide Monthly Revenue on Google Play

APR

CookieRun for Kakao released in South Korea

2013

AUG

OvenBreak accumulated 20 million downloads worldwide

2012

NOV

OvenBreak ranked #1 in 19 countries including the US, Canada, and Australia

2010

DEC

OvenBreak entered the Apple App Store's Paid Top 100

JUN

Mobile running game, OvenBreak, released worldwide

2009

2007
2023

FEB

CIDE SCROLL ONLINE SHOOTING, DEAD CIDE CLUB, Early Access on Steam

Devsisters Europe founded

2022

DEC

Devsisters won Best Mobile Developer at Pocket Gamer Awards 2022

CookieRun: Kingdom won Best Updated Game, Best Community at Pocket Gamer Awards 2022

CookieRun: OvenBreak selected as Best Long-Running Games of 2022 by Google Play

NOV

Commended with the Tower Order of Export ($70 Million), Tower Order of Service awards at the 59th Trade Day of Korea

SEP

CookieRun games reached an accumulated total of 200 million players worldwide

APR

CookieRun: Kingdom won People's Choice at Pocket Gamer Mobile Game Awards 2022

2021

DEC

Devsisters commended by the Ministry of Culture, Sports and Tourism in the overseas expansion category at the 2021 Korea Content Awards

CookieRun: Kingdom won Google Play's Best Games of 2021, Users' Choice Game, and Best Competitive Game

NOV

CookieRun: Kingdom won the 2021 Korea Game Awards Grand Prize and awarded in the Game Character category

SEP

CookieRun Kingdom's Global Rankings

Japan: Ranked #1 in Free Games in the Apple App Store and Google Play

U.S: Ranked #2 in RPG Games in the Apple App Store

JAN

Mobile RPG CookieRun: Kingdom released worldwide

Ranked #1 Free Game on Apple App Store in Korea
Ranked #1 Game Revenue on Apple App Store in Korea
Ranked #1 Free Game on Apple App Store in Taiwan and Thailand, #3 in Hong Kong and Singapore, #8 in Japan
Ranked #2 Game Revenue on Apple App Store in Taiwan, #3 in Thailand, #5 in Hong Kong, #9 in Singapore

2020

APR
JAN

CookieRun: Puzzle World released worldwide

2019

SEP

CookieRun's very own "CookieRun Font" released to the public for free usage

2020 February: CookieRun Font won Grand Prize at Asia Design Prize

JUN

GingerBrave celebrated his 10th birthday

2018

DEC

CookieRun: OvenBreak selected as Game of the Year 2017 in Popular Free Games by Apple in South Korea; awarded Game of the Year two years in a row

JUL

Devsisters Taiwan founded

2017

DEC

CookieRun: OvenBreak selected as Game of the Year 2017 in Popular Free Games by Apple in South Korea, Taiwan, and Thailand

OCT
MAY

Devsisters ranked #4 in GPTW's Best Small & Medium Workplaces in Asia

2016

DEC

Devsisters' co-founders Lee Jihoon and Kim Jongheun won GPTW's Admired CEO Award

Devsisters won GPTW Korea's "Best Companies to Work For" Award

NOV

CookieRun: OvenBreak reached 2 million downloads in only ten days; 5 million downloads within a month

OCT

CookieRun: OvenBreak released worldwide

CookieRun: OvenBreak ranked Top Free #1 Game on the App Store and Google Play in Korea

2015

DEC

Devsisters ranked #1 in Deloitte's 2015 Technology Fast 500™ Asia Pacific

MAY

Devsisters Ventures founded

APR

Devsisters ranked #26 among Top 50 Developers of 2015 by Pocket Gamer

2014

OCT

Devsisters went public on the KOSDAQ

JUN

Devsisters ranked #36 among Top 52 Mobile Game Publishers of 2013 by App Annie

MAR

Devsisters ranked #21 among Top 50 Developers of 2014 by Pocket Gamer

JAN

LINE CookieRun released worldwide

2013

NOV

Devsisters won Korea Association of Game Industry's "2013 Korea Game Award" in the Game Character category

SEP

Devsisters won KGC award in the Business category

JUN

CookieRun for Kakao reached 1 billion KRW of daily revenue Devsisters ranked #9 among Top Publishers by Worldwide Monthly Revenue on Google Play

APR

CookieRun for Kakao released in South Korea

2012

AUG

OvenBreak accumulated 20 million downloads worldwide

2010

NOV

OvenBreak ranked #1 in 19 countries including the US, Canada, and Australia

2009

DEC

OvenBreak entered the Apple App Store's Paid Top 100

JUN

Mobile running game, OvenBreak, released worldwide

2007
2023

FEB

CIDE SCROLL ONLINE SHOOTING, DEAD CIDE CLUB, Early Access on Steam

Devsisters Europe founded

2022

DEC

Devsisters won Best Mobile Developer at Pocket Gamer Awards 2022

CookieRun: Kingdom won Best Updated Game, Best Community at Pocket Gamer Awards 2022

CookieRun: OvenBreak selected as Best Long-Running Games of 2022 by Google Play

NOV

Commended with the Tower Order of Export ($70 Million), Tower Order of Service awards at the 59th Trade Day of Korea

SEP

CookieRun games reached an accumulated total of 200 million players worldwide

APR

CookieRun: Kingdom won People's Choice at Pocket Gamer Mobile Game Awards 2022

2021

DEC

Devsisters commended by the Ministry of Culture, Sports and Tourism in the overseas expansion category at the 2021 Korea Content Awards

CookieRun: Kingdom won Google Play's Best Games of 2021, Users' Choice Game, and Best Competitive Game

NOV

CookieRun: Kingdom won the 2021 Korea Game Awards Grand Prize and awarded in the Game Character category

SEP

CookieRun Kingdom's Global Rankings

Japan: Ranked #1 in Free Games in the Apple App Store and Google Play

U.S: Ranked #2 in RPG Games in the Apple App Store

JAN

Mobile RPG CookieRun: Kingdom released worldwide

Ranked #1 Free Game on Apple App Store in Korea
Ranked #1 Game Revenue on Apple App Store in Korea
Ranked #1 Free Game on Apple App Store in Taiwan and Thailand, #3 in Hong Kong and Singapore, #8 in Japan
Ranked #2 Game Revenue on Apple App Store in Taiwan, #3 in Thailand, #5 in Hong Kong, #9 in Singapore

2020

APR
JAN

CookieRun: Puzzle World released worldwide

2019

SEP

CookieRun's very own "CookieRun Font" released to the public for free usage

2020 February: CookieRun Font won Grand Prize at Asia Design Prize

JUN

GingerBrave celebrated his 10th birthday

2018

DEC

CookieRun: OvenBreak selected as Game of the Year 2017 in Popular Free Games by Apple in South Korea; awarded Game of the Year two years in a row

JUL

Devsisters Taiwan founded

2017

DEC

CookieRun: OvenBreak selected as Game of the Year 2017 in Popular Free Games by Apple in South Korea, Taiwan, and Thailand

OCT
MAY

Devsisters ranked #4 in GPTW's Best Small & Medium Workplaces in Asia

2016

DEC

Devsisters' co-founders Lee Jihoon and Kim Jongheun won GPTW's Admired CEO Award

Devsisters won GPTW Korea's "Best Companies to Work For" Award

NOV

CookieRun: OvenBreak reached 2 million downloads in only ten days; 5 million downloads within a month

OCT

CookieRun: OvenBreak released worldwide

CookieRun: OvenBreak ranked Top Free #1 Game on the App Store and Google Play in Korea

2015

DEC

Devsisters ranked #1 in Deloitte's 2015 Technology Fast 500™ Asia Pacific

MAY

Devsisters Ventures founded

APR

Devsisters ranked #26 among Top 50 Developers of 2015 by Pocket Gamer

2014

OCT

Devsisters went public on the KOSDAQ

JUN

Devsisters ranked #36 among Top 52 Mobile Game Publishers of 2013 by App Annie

MAR

Devsisters ranked #21 among Top 50 Developers of 2014 by Pocket Gamer

JAN

LINE CookieRun released worldwide

2013

NOV

Devsisters won Korea Association of Game Industry's "2013 Korea Game Award" in the Game Character category

SEP

Devsisters won KGC award in the Business category

JUN

CookieRun for Kakao reached 1 billion KRW of daily revenue Devsisters ranked #9 among Top Publishers by Worldwide Monthly Revenue on Google Play

APR

CookieRun for Kakao released in South Korea

2012

AUG

OvenBreak accumulated 20 million downloads worldwide

2010

NOV

OvenBreak ranked #1 in 19 countries including the US, Canada, and Australia

2009

DEC

OvenBreak entered the Apple App Store's Paid Top 100

JUN

Mobile running game, OvenBreak, released worldwide

2007