Join the Cookies as they embrace freedom from the Witch's Oven and help them create their very own Kingdom.
In this Social RPG, you and the Cookies will build a Kingdom to call your own, with plenty of tales and excitement to share along the way.
The world of adorable and charming Cookies awaits.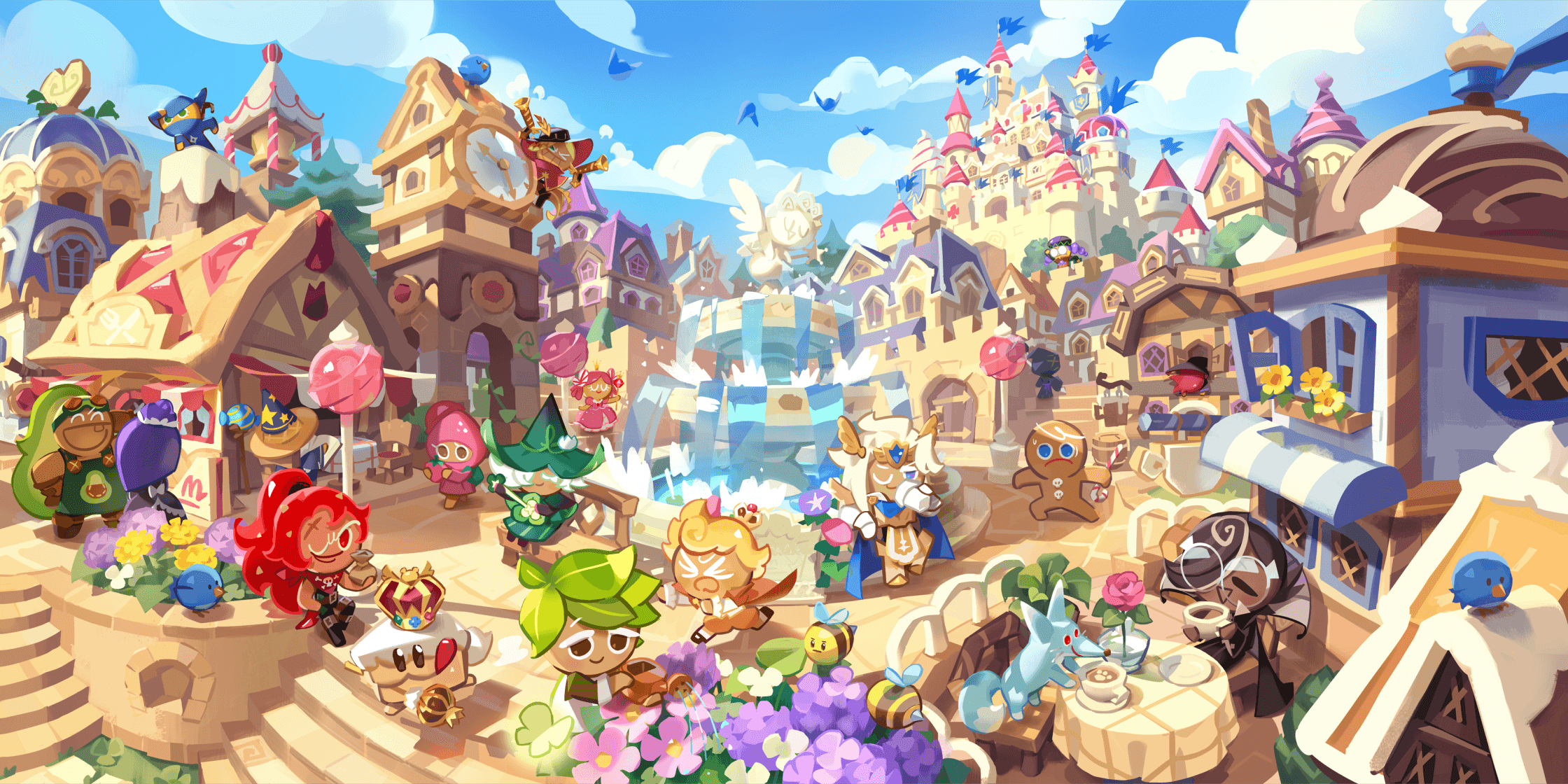 STORY
In the distant past, after the chaos of iron and flame subsided, many creatures baked by the Witches scattered across the world.
Among them were the Five. Five Cookies, graced with Soul Jam of the purest kind. Wise and powerful, they rallied others to their cause. As kings and queens, they ruled the Cookies, bringing in a golden age of peace and prosperity. But this age was not fated to last…
Shadows and evil infested the land. And once more, the world erupted into chaos. But the five Cookie heroes, the guardians of peace, rose to the occasion. As twilight covers the land, the war deciding the fate of Earthbread begins.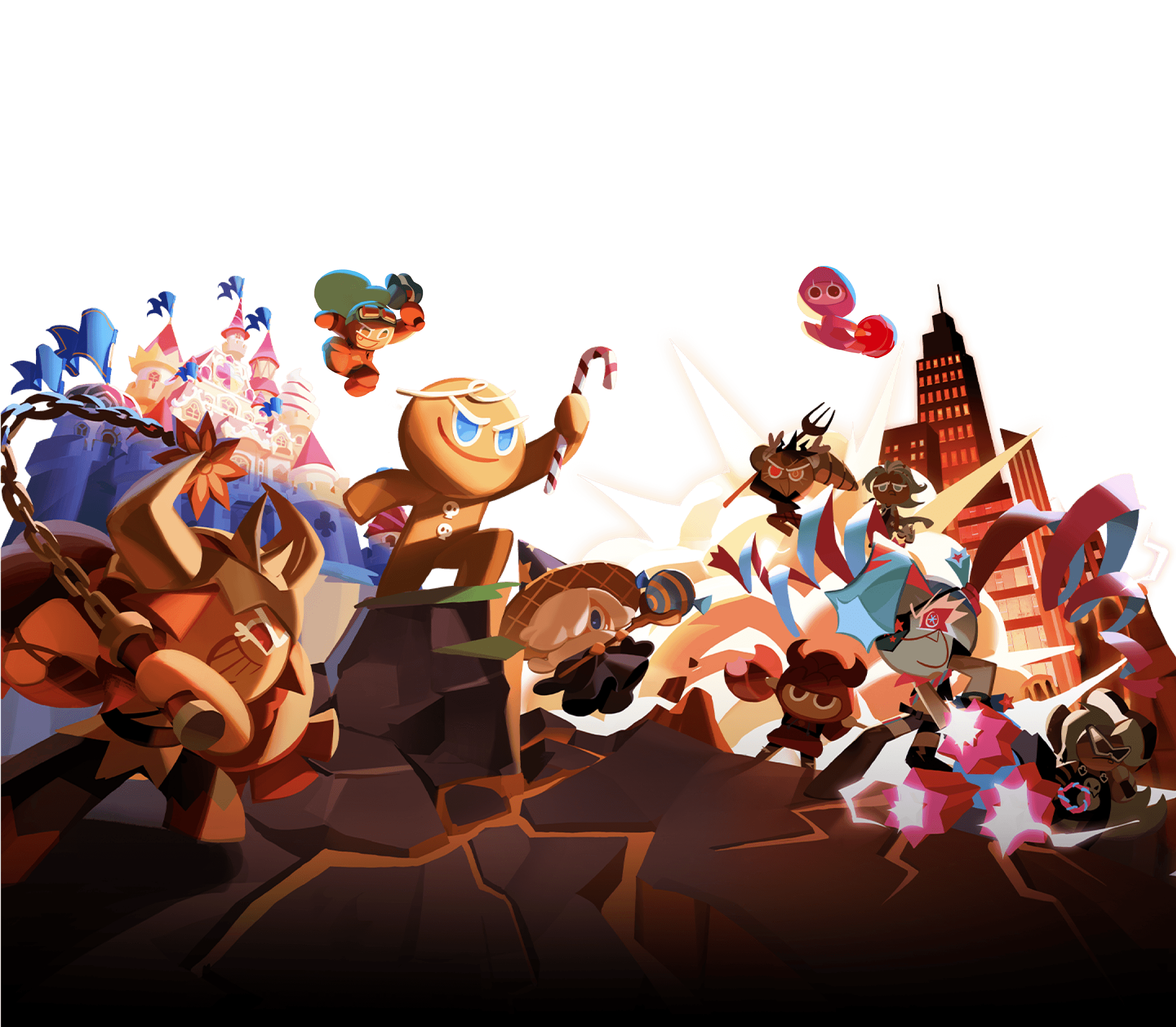 Time for an adventure with the Cookies!
AN EPIC TALE OF ADVENTURE

Diverse team combinations, Toppings, and Treasures! Mix and match to create a solid strategy and repel Dark Enchantress Cookie's forces of evil.

COOKIES! YOUR KINGDOM'S DENIZENS

Unique skills and adorable Cookies make any adventure amazing. Meet a whole new cast of Cookies right here in CookieRun: Kingdom.

WHAT WILL YOUR KINGDOM LOOK LIKE?

Create and decorate your very own kingdom, invite your friends, and go an exciting adventure with Guildmates!
WORLD WIDE FANDOM
CookieRun: Kingdom, with its adorable charm and fun gameplay, is loved all across the world.
Players Worldwide
32,000,000
+
HISTORY
Since its release in 2021, CookieRun: Kingdom has continually provided sweet and exciting adventures!
2023

JAN

Reached over 51 million players worldwide

2022

APR

Winner of People's Choice at Pocket Gamer Mobile Game Awards

2021

DEC

Winner of Google Play's Best Games of 2021, Users' Choice Game, and Best Competitive Game

NOV

Winner of the 2021 Korea Game Awards Grand Prize and awarded in the Game Character category

NOV

Exceeded KRW 300 billion in cumulative revenue

SEP

CookieRun: Kingdom's Global Rankings

Japan: Ranked #1 in Free Games in the Apple App Store and Google Play

U.S: Ranked #2 in RPG Games in the Apple App Store

JAN

CookieRun: Kingdom released worldwide

Ranked #1 in Popularity on Google Play, Apple App Store, and OneStore in Korea

Ranked #2 in Revenue on Google Play, #1 on Apple App Store, and #1 on OneStore

Ranked #1 in Popularity on Google Play in Taiwan and Thailand, #3 in Hong Kong and Singapore, #8 in Japan

Ranked #2 in Revenue on Google Play in Taiwan, #3 in Thailand, #5 in Hong Kong, and #9 in Singapore